THE PERFECT SYNERGY BETWEEN SURFACE AND INTERIOR DESIGN
---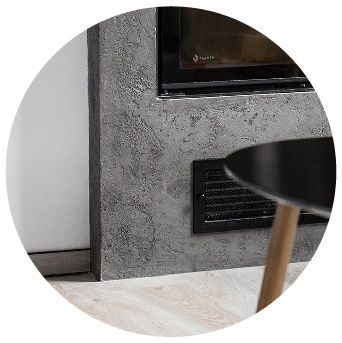 It is a cementitious overlay, but provides a choice of finish effects including wood, ceramic, resin or bespoke
Microbond® easily renews surfaces, both horizontal and vertical, customizing them following styles and flavors, giving continuity and a refined pleasing look, bespoke or minimal, antique or modern.
Microbond® can be applied on any kind of support, with only one millimeter thickness.
Microbond® is a cementitious ready-mix product, single-component, abrasion resistant, non-toxic and eco-friendly. Easily applied on on wood, concrete, metal, baked clays, tiles and also on polystyrene.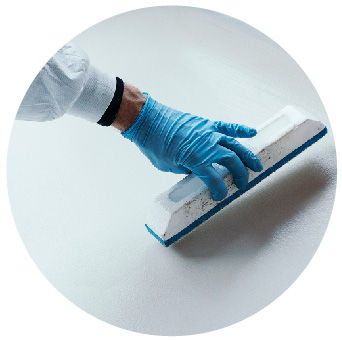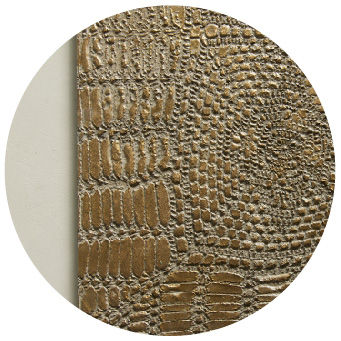 More than 300 colors and bespoke hand finished effect.
Microbond® is suitable for use indoor and outdoor with any kind of function, style and architectural design: you can choose from more than 300 colors.
The final effect, perfect on continuity and uniformity, is always aesthetically refined and unique, thanks to the bespoke hand finish.
Microbond properties
Low thickness cementitious overlay

Robust and durable
Suitable for flooring and walls, it has a high scratch resistance

Customizable
Available in more than 300 customizable colors

Multifunction
Adheres perfectly without the need for primers on metal, wood, concrete, polystyrene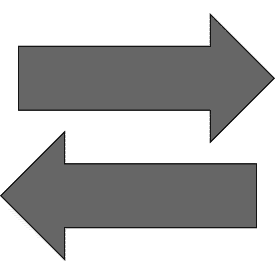 Indoor and outdoor
Adheres perfectly without the need for primers on metal, wood, concrete, polystyrene
Microbond properties
Low thickness cementitious overlay
Fire resistant
Microbond has passed class A tests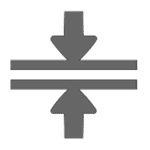 Applicable from 1 to 3 mm
Smooth Texture, broomed or decorative printed finish
Eco-friendly and safe
Microbond is a cement-based product free of solvents and volatile organic compounds (VOC)